Those Who Can, Teach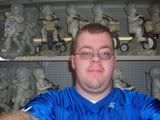 With spring right around the corner, and the kids itching to get out and play, I am thankful for all of the Youth Sports options available today.  But I fear that the coaches, despite their best efforts, have a difficult time competing with the highlight reels on ESPN, when trying to teach our kids "the fundamentals."
Wouldn't it be great to know that the instructional videos of famed YouTube Sports anchor, Kige Ramsey were all in one place.  Well now they are.
And now for the latest addition to Mr. Ramsey's collection:
* Remember, these videos are not a replacement for real, hands-on training, and are merely meant to complement your, and your children's coaches' efforts.
('
')