The Blunder Years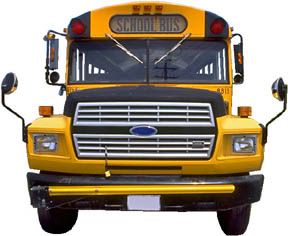 Travel back with me to those awkward years spent in elementary school.  Now imagine having the ability to google the things you heard the popular kids talking about… before you tried to chime in.  Imagine not having that feeling in your stomach that everyone but you was in on a secret.
Sure, you would want to keep your list of things to google securely stowed in your Trapper Keeper, but boy wouldn't things have gone a lot more smoothly.  I grew up in an era where even a slightly visible waistband was an invitation for an atomic wedgie, yet I foolishly complied with mother's suggestion to tuck everything (undershirt, shirt, sweater, rain slicker etc.) into my underwear.  I was the opposite of wedgie-proof, but apparently is was a small price to pay to avoid tucking my shirt back in every half-hour or so, and I can't help but wonder how different my memories of grade school could be.
I decided to catch up on some of that googling that I never got a chance to do, not having an internet back then, and all.  My first question is this:
What is the name of Led Zeppelin's fourth album?
I was a grade schooler in the seventies, so Led Zeppelin was a very popular topic of conversation in the school yard.  Even the lamest of kids would have known about Stairway to Heaven.  But what was the name of the album it was on?  Some kids said Led Zeppelin IV, others, presumably with older siblings argued the name of the LP was Zoso, and still others, confused and elder-sibling-less like me, said Zofo (which takes on a really unattractive pronunciation here in the Philadelphia area, and I'm not sure Baltimoreans would fare better with the word).  In fact I tried to google 'ZOFO' today while researching this.
I'm such a fucking tool.
But I'm happy to report that the debate over the album's title reaches beyond the school yard.  Although Zofo is not mentioned.  Apparently, Zeppelin's members wanted to downplay the name of the band for this album, and each designed a symbol to represent themselves.  Zoso was Jimmy Page's symbol, no one refutes that.  But it has as many meanings as there are people to write about it.  Some believe it was a satanic symbol based on Page's interest in the occult and his fascination with Aleister Crowley, another claims that Zoso was the name of the 3 headed dog that guarded the underworld.  Some claimed it was the symbol for Saturn, the ruling planet of Capricorn, Jimmy's zodialogical sign.  And another more recent opinion is that is represents a near-death or tantric experience which unites the worlds of the living and the dead revealing the secrets of the universe.
But why hasn't Jimmy settled the debate?  Maybe the threat of a wedgie would be just the thing to get him to spill the beans.
Comment below with the questions whose answers would have saved you some embarrassment on the bus or in the schoolyard.