Let's Stop Blowing Smoke Up Each Other's Asses, Shall We?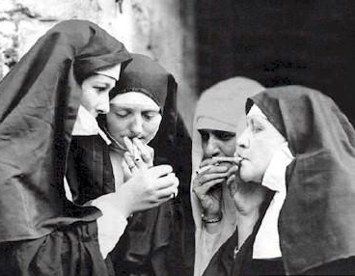 Yesterday the Global War on Terror ended (well it was rebranded anyway), and we are now engaged in the Overseas Contingency Operation.  It's a softer name, and certainly less offensive to those who espouse "terror" as a governing principle, but it doesn't change anything.  It doesn't change the fact that we still have brave men and women in harm's way, or that we still have people dying over there.  It's true, I looked it up online; despite the lack of coverage in the media since Obama took office, people are still dying over there.  (And I meant that as an indictment of the media, not the current administration.)
Nothing has ever been accomplished simply by changing a name.  Believe it or not, words themselves just don't have that much power (well, except to those who seek to alter them).  Calling someone "plus-sized" does not spare them the health risks (excuse me, "challenges") that face fat people.  Saying someone is "special" as opposed to retarded does nothing to change their fundamental intellectual deficiency, just as calling someone "retarded" does not imply they are not special.
I am so sick of the sanitized language and the dishonesty that we allow to be foisted on us on an almost daily basis.  Remember when the world was populated by cripples, fat people, the blind, the deaf, short people, ugly people, midgets, idiots, Blacks, Orientals, bald people, bums, retards and regular people.
But now, with the help of lawyers and politicians, we seem ready to rewrite the inscription on the Statue of Liberty:
Give me your sleep-deprived, your financially challenged
Your differently abled, your visually and hearing impaired
Your undocumented workers yearning to breathe free…(well, not exactly free)
Keep in mind that many of the words we have replaced were at one time less offensive euphemisms for other words. Consider the following:
crippled > handicapped > disabled > differently abled
or
Negro > Colored > Black > African American
If simply changing the term accomplished anything, why would we feel the need to change it again and again? The word "retarded" was originally a well-intended euphemism to replace "slow" but it gradually acquired pejorative overtones. So will all the new terms that replace it, because the problem lies inside people's minds, not in the words they use.
So until the Thought Police… (nevermind)