Comment Challenge VI
Here she is, our nation's response to the growing oil slick in the Gulf.  Have fun. Keep in mind she protects our right to do shit like this. And she is also a Rear Admiral. I know, I know.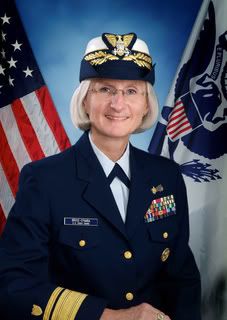 Okay, I'll start:
Steven Spielberg showed up at the premiere of HBO's The Pacific in full military regalia, Tom Hanks followed suit and broke out his Hildy garb from the Bosom Buddies days.  Peter Scolari and Wendie Jo Sperber (RIP) did not attend.