Continuing To Create Offensive Material So You Don't Have To
Much like Jesus Christ himself, on this Holy Thursday/Good Friday Eve, I will sacrifice myself for the salvation of my readers.  I'll take the hit on this one, and spend eternity surrounded by fire and brimstone, so that you all may be reborn in Heaven.  Unless you can go to hell for laughing…  then you're all fucked.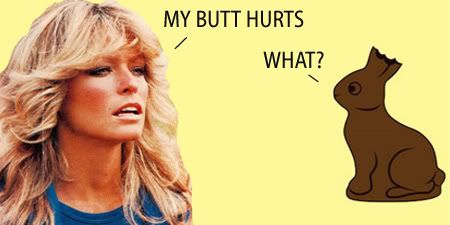 Happy Easter everyone!