Bad Tattoos
Whether for poor quality, questionable location, or just ridiculous subject matter, these tattoos struck a chord with me after what my wife referred to as "hours of research."  Tattoos are tee shirts for your skin, after all.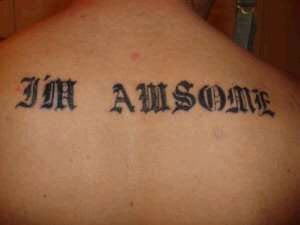 I couldn't have said it better myself. You are AWSOME!
"Remember team, there is no "WE" in AWSOME!"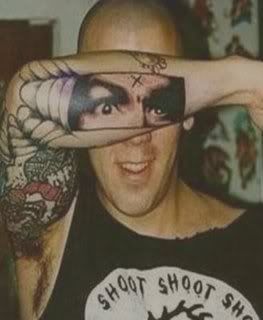 I actually think this is a cool-ish effect… as long as he walks around with his arm across his face all day.
White supremacists really should smile more. Thanks for your example, guy with Charlie Manson's eyes (?) tattooed on your arm.

Don't fuck with Mr. Cool Ice. What font is that, btw, Arial Bold?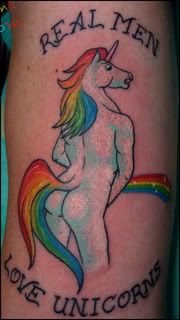 Cum. Taste the rainbow.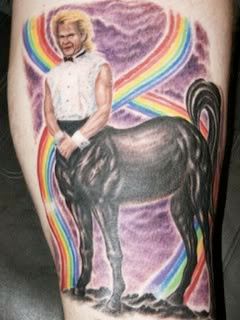 Imagine if this was the last thing Patrick Swayze saw before he died.

Has anybody seen my Butterfinger?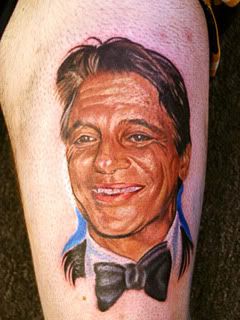 Who's the boss?  Do you mean other than the guy with this tat?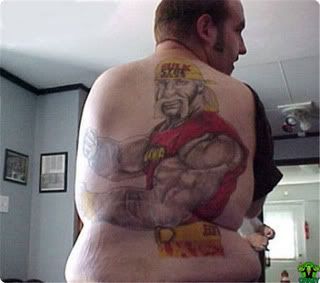 It's like watching a commercial for a television; it's only gonna look as good as the TV you are watching it on. To me, Hogan looks kinda fat.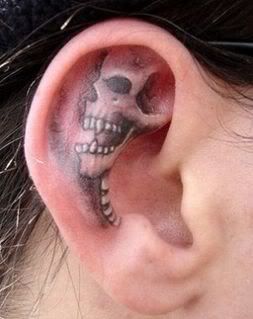 Do you hear the screaming of the creepy little skulls, Clarice? I can't imagine telling this person a secret.  Ouch!  Fuck!

"Can I get a tattoo, Pop? Huh? Can I? Can I?"
(It's actually kind of ego-wilting how much I look like Eddie Munster)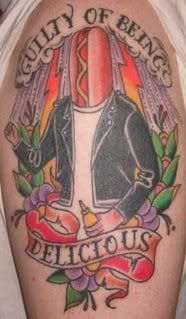 This makes the flaming-volleyball-with-sunglasses-on-it tattoo that my brother-in-law wanted to get seem really cool. Go for it, Matt!

Right now a million Latinos just fell to their knees and started saying fifty Hail E.T.s while cleaning their eyes out with holy water.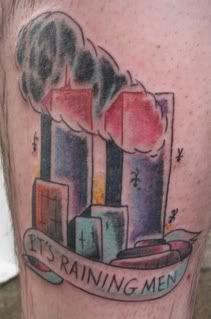 Winner: Most offensive tattoo I could find
(I would have thought the surrounding skin would have been a little darker)

Seriously, is their anything sexier than a hirsute woman?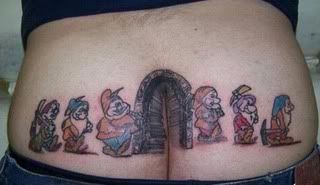 "Mine those diamonds, boys!" Wait, where's Felchy?

Quick, somebody  please tattoo some clothes on her so I can open my eyes again.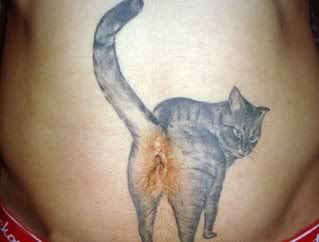 Nevermind, I think I just answered my own question from three pictures ago.