The Metamorphosis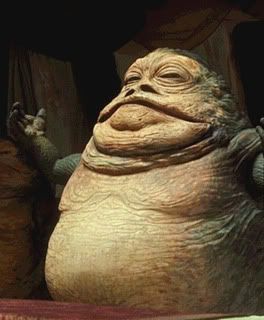 I woke up this morning to find that my neck had literally overtaken my chin.  Or vice versa; I'm not sure which, but for either it was surely a pyrrhic victory.   My bathroom mirror confirmed my tragic case of facial cankles, I guess you would call it a "check" (chin + neck, oh nevermind).  Or "chink."  I turned to the hall bathroom for a second opinion.  There's better light in there after all. 
Well, shit.
As if that wasn't bad enough, I then discovered (thanks to the optimum lighting in my hall bath) that my armpit was no longer a pit at all.  In fact it is now more convex than concave.  I could actually affix a mirror to it, stand with my arm raised in the corner of a Walgreens, and help prevent shoplifting.  I can no longer even take someone under my wing.  There's just no room.
I realize this didn't happen overnight.  I've posted pics of myself looking particularly chunky — pregnant even.   And my very first post on here, almost two years ago, is entitled "The Anatomy of a Fat Man's Tee Shirt."  I get it.  Over that time, I've suffered the indignity of looking down while taking a piss and not being able to see the source of the water (trust me, that is more a function of the size of my stomach), but the bulbousness of my armpit was really just too much for me to take.
See if I ever give myself another breast exam.