Scattered Thoughts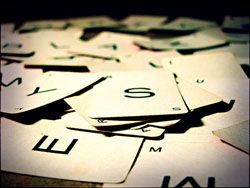 I find it a little ironic and hypocritical that many of the world's Churches have come out (no pun) against gay marriage, yet all of these same Churches' histories are steeped in a rich "oral tradition."
Okay, when someone says, "No pun intended," I think that's a lie, because in order to say that, they had to recognize the pun and then decide to not find another un-punny way to say it.  Therefore, it is intended, even if only lazily.
I wonder how many "murder-suicide pacts" between husbands and wives end up as just "murder-run away to Mexico pacts."  You know, you shoot your wife, and as you are turning the gun on yourself you start thinking, "You know, my problems aren't really all that bad.  And I have that podiatrist appointment on Thursday."
Here's a scene involving everyone's favorite eco-friendly vehicle, the Smart Car:
A group of 10 people are standing outside an office building, deciding how to get to their lunch meeting.
Lois the Liberal: I can take a slender person in my Smart Car.
Joe the Conservative: Okay, Nicole Richie will go with you, and I'll take the rest in my Escalade EXT. It sure beats everyone firing up their own cars, polluting the air with all that carbon.
Jill the Bystander: Hey I have an idea, what if people who work together and live near one another rode to work together every day in the same car.
Lois the Liberal: I can take a slender person in my Smart Car.
Here's a quote from a radio commercial …"Five words. You won't beat our deals!"  I swear I have some sort of OCD that compels me to count the words.  I repeat them in my head and count them on my fingers.  And I'll tell you what, I always expect the announcer to be wrong.  Like that's not the first thing they check when they proofread the commercial copy, douchebag.  Please tell me I'm not alone.
"I know it looks like a microphone, but that's actually my organ."
– Soupy