Back To School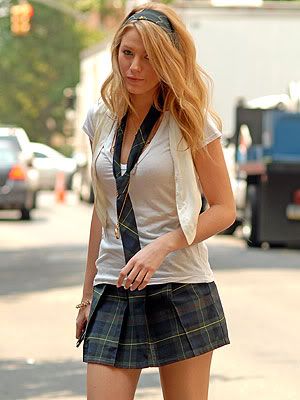 I'm not sure why catholic schools keep trotting their female students out in arguably the hottest (by hottest, I mean most popular) fetishwear a girl can barely put on.  Are they really that blind to what's going on out there.  I know the priests are more occupied with the boys uniforms, but what about the young cool nun with the braces who plays the guitar?  She's gotta know what's going on.
I'm hoping my suggestion of the 'naughty nurse' outfit gains some traction as at least a gym uniform.  Or make the girls do their hair in the Princess Leia style for you sci-fi geeks out there.  But why stop there, why not replace all the old, fat, dewey-decimal enforcing, book-cart jockeys with some 'hot librarians.'  Hell they've already got the scantily clad cheerleading squad sudsing up people's cars in local shopping center parking lots on the weekends.
And to think, I wanted to be a teacher.  I wouldn't last five minutes without saying something inappropriate and getting fired, sued, or beat up by a father.