American Idol Recap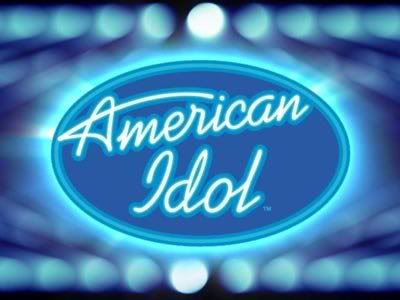 Is it me, or did it take forever to get from the fun of the city auditions to the Top 12 (excuse me, 13)? So far this season, there have been a lot of changes to the show's format (a fourth judge, this whole top 36 thing we just survived), and another biggie will be revealed tonight. They tried to be secretive about it, but to me it seemed pretty obvious that the judges are now going to have a say in who gets eliminated, not leaving it all up to the American people and their automatic dialing machines. Kind of the way Dancing With The Stars does it.
The one thing they seemingly haven't done anything about is the cheesy theme each week. The highest praise that the judges' have lavished upon a contestant this year is that he or she is current or contemporary, yet we start off by delving into the Michael Jackson songbook. And I'm sure that will be followed up with Burt Bacharach's, Barry Manilow's, Neil Diamond's, and Abba. Maybe they'll do three weeks of Beatles songs this year. I don't get it, but hey nobody asked for my advice.
Anyway, here are my predictions for tonight's elimination (assuming only one person gets eliminated tonight):
Top Vote Getter: Danny Gokey, even though Adam Lambert killed it. Danny's got a better story and is more relatable.
Who Should Go (based on last night's performance):
Megan Joy Corkey- I don't understand why the judges like her so much, and I'm getting sick of seeing girls on the show with their whole arm tattooed. She'll never be able to be buried in a Mormon cemetery with that thing. Unfortunately, I don't think she's going anywhere yet.
Scott MacIntyre- I truly believe that the judges let him coast to this point in the competition. Even Simon seemed content to let America get rid of him. But if you think Danny Gokey has a good story, this guy's trumps it, and he's not going anywhere yet either. I have such a tough time watching him sing, or even just standing there. The way his mouth is clenched open like that he looks like my cat did when it smelled another cat. It's almost like he's trying to see with his mouth.  (haha, I hope Seacrest's not reading this to him)
Michael Sarver- Talk about having a tough time watching someone sing. Damn Michael, singing is supposed to be fun, don't make it look so hard. Although I don't think he sounded terrible.
Kris Allen- What would the child of Corey Haim and Brian Austin Green look like? Kris Allen. If you get the chance Kris, choose Megan Fox over smack.
Jasmine Murray- I just think she's too inexperienced and unseasoned, and it really showed in her last few performances. She's cute, and that might help her for a while anyway.
Jorge Nunez- How many times can you listen to Enrique Iglesias' Hero? Exactly.
Who's Gone: Michael Sarver
EDITOR'S NOTE:  I probably won't be dedicating an entire entry to AI every week. I may just interrupt that day's post with the name of the person I think will be voted out. Not sure yet.